Mosaic Dataset for ArcGIS
Statewide Mosaic Datasets available:
Alabama, Arizona, Arkansas, California, Colorado, Connecticut, Delaware, Florida, Georgia, Idaho, Illinois, Indiana, Iowa, Kansas, Kentucky, Louisiana, Maine, Maryland, Massachusetts, Michigan, Minnesota, Mississippi, Missouri, Montana, Nebraska, Nevada, New Hampshire, New Jersey, New Mexico, New York, North Carolina, North Dakota, Ohio, Oklahoma, Oregon, Pennsylvania, Rhode Island , South Carolina, South Dakota, Tennessee, Texas, Utah, Vermont, Virginia, Washington, West Virginia, Wisconsin, Wyoming
Before mosaic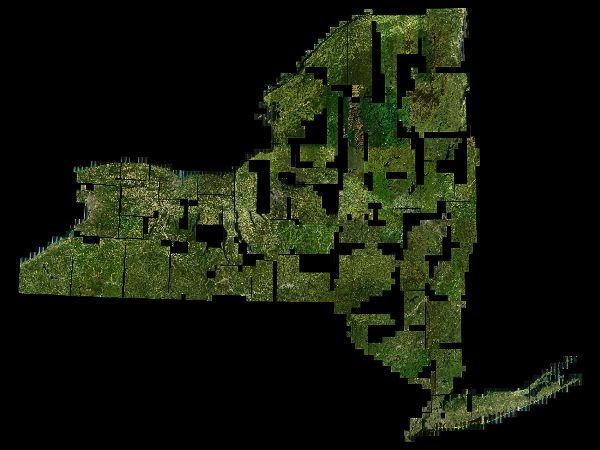 After mosaic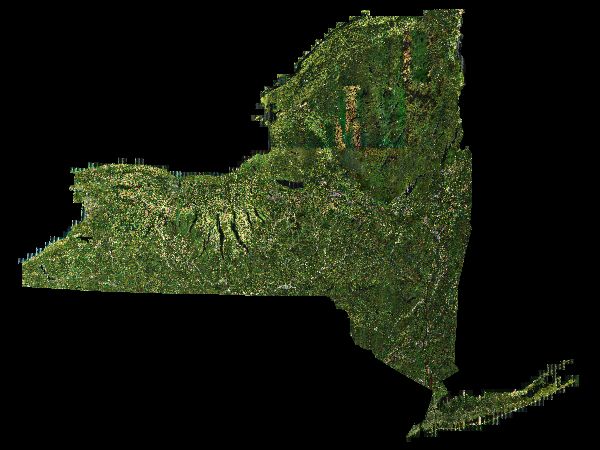 The Mosaic Dataset eliminates 3 imagery problems:
1. NoData – The Mosaic Dataset eliminates black areas between counties.
2. Color Balance - The data is color balanced between the counties & statewide.
3. Span UTM zones - The mosaic dataset re-projects the imagery so that it can be displayed across different UTM zones.
More info on Mosaic Datasets for ArcGIS 10
ArcGIS mosaic dataset: The next step in managing raster
What is an ArcGIS mosaic dataset and what does it mean for me as a user?
What is a mosaic dataset?